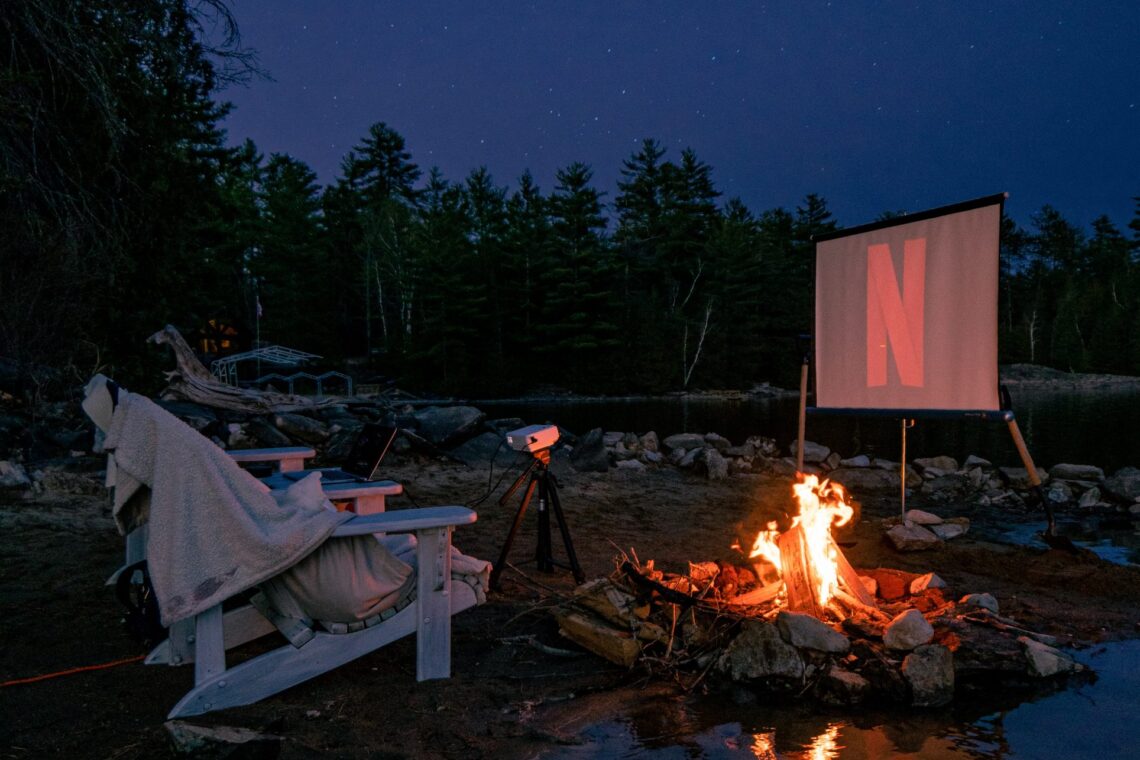 [ad_1]

Do you want to plan a hangout or a movie night with family, friends or even colleagues ? This is your guide to creating an outdoor cinema. While it's a popular tradition to have the movie night at your backyard there are many cool public places you could go to. 
So if you are not using your yard, here are some places you could look at, depending on your location: Freedom Park Lagos, Lekki Conservation Centre, Jibowu Recreational Park, Johnson Jakande Tinubu Park, Rowe Park, Lagos, Ndubuisi Kanu Park etc
Check out fun spot in Lagos Island
During your selection process, remember to think of security, accessibility and every other thing that could make the day go right. 
Now you have a perfect location, your next agenda is to pick a movie. Remember you are going to be outside, go for something relaxed and possibly less noise, a family friendly selection would be great. 
Incase outdoors don't work for you, flip your apartment to a backyard using dark glow light to bring out the ambience.
Search for ShortLet Apartment in Lagos
So what do you need to make your movie nights or hangouts bangs.
Checkout The Itinerary: 
Projector: the most important player of the night, and you can get one as low as N35,000 online. I guess the price depends on where you are looking. Another good option is to ask around and borrow.
Screen: to be honest all you need is a wall, or a white bedsheet.
Sound: Invest in some good JBL or set up any other portable bluetooth speaker. Checkout latest prices for speakers
Mats, Pillows and Blankets: Get comfortable, it really gets cold in the evening. Make arrangements for blankets, pillows to stay cozy. You could shop for inflatable mattress, lawn chairs just to make it more comfortable.
Bug Spray: Don't be caught off guard. Make available scented candles, mosquito repellent to protect yourself and guests. 
Light: It's called movie nights for a reason, invest in some fancy glow up light for gardens, parks. You will need an extension box to power up your Projector,  charge your gadget, WIFI's etc.
Refreshment: Cap the whole night with some snacks, beverages, juice, anything to not make you miss having dinner. 
So get planning and have one of the best night of the summer.
[ad_2]

Source link